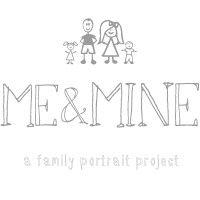 We must have taken thousands of photos of Little One over the past 10 months since he was born, some on our DSLR and some on our trusty iPhone cameras which we always have to hand. As I was browsing the photos, it occurred to me just how few photos there were of the
three of us
together. It made me feel a bit sad so I said I would strive to make more effort to take more photos of us as a three. Then I heard about the family portrait project and thought 'What a fantastic idea!'. For those who don't know what it is, it is a lovely link up idea by Lucy of
Dear Beautiful
. She decided to challenge herself to take a family photo every single month: a photo which you can treasure for years to come.
I should have posted this at the end of May, but what with returning to work, the end of the month seemed to pass me by! I am determined to do the project so these are my photos from May (better late than never, I figure!).
So May was the final month of maternity leave, and at the start of the month we drove from Yorkshire to Bristol (a long and tiring drive with a baby) to visit Little One's auntie and uncle who have recently relocated there. We hadn't seen them for a while and I don't think I'd ever visited Bristol. It was lovely to get away, even just for a few days! We visited the International Sand Sculpture Festival (I did a separate blog post on that here). We took Little One for a lovely walk along the beach as well. He isn't walking but has always been confident with stepping if we hold his little arms. My sister sister-in-law took of these photos of us in Weston-Super-Mare. I love the one of us on the beach and would love to get a print of it to put in our house (printing photos: another thing I am shocking at getting round to doing).
As it was my final month of maternity leave, we tried to make the most of the light evenings and the weekends. We have been loving going to the park but we have also loved going on walks with our family to a beautiful local reservoir. It's really remote and the scenery is stunning. My youngest sister took this photo of us together.
What we have been loving in May:
I just loved every minute of my final month of maternity leave. I enjoyed just the ordinary things which Little One and I have done as part of our routine for the past 10 months.
Daddy has been loving his Panini World Cup sticker album... ahem.
Little One started at nursery for two days a week at the end of May and he's been loving it!