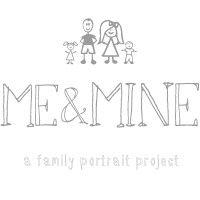 I can't quite believe where July has gone. I'm looking at the calendar (which I haven't changed over onto August yet as I have only just realised we are no longer in July) and thinking what a busy month we have had. We celebrated our 4th wedding anniversary at the start of July and I was counting down the days until I finished work. In the days leading up to my final day at my job, I was madly ticking off each day as it passed, wishing away the time until I could spend my days with Little One again, enjoying the sunshine and gorgeous warm weather (I write sitting here with rain pelting down on the roof...Let's hope August can live up to the weather we had in July).
We celebrated Little One's first birthday last week. I was so excited about this day and it was also my first day off after leaving my job. We enjoyed a wonderful day of sunshine, a picnic by the river and a little wander around Bolton Abbey in North Yorkshire. It was wonderfully simple and lovely to spend time together for the day as it's something we don't get to do that often. We also enjoyed a little garden party last weekend to celebrate Little One's first birthday with family. We made the most of the sunshine again and enjoyed eating lots of yummy party food and cake and splashing in the paddling pool.
Hopefully, this little spell of bad weather will move on soon and we can enjoy some more sunshine in August. I can't wait to go on lots more sunny walks and picnics and enjoy spending lots of time with my Little One. Sure, reality will hit in September when I actually will need to work, but just for now, I'm not worrying about that. There's too much sun and ice cream to enjoy :)
On our day out for Little One's first birthday at Bolton Abbey in North Yorkshire. We had to balance the camera on a fairly unsteady boulder...