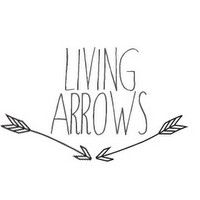 I haven't posted any photos linking to Living Arrows before so I will explain a little about what Living Arrows is for those of you who haven't heard about it.
It is a project inspired by a beautiful quote summing up parenthood, by Kahlil Gibran, run on the website I Heart Snapping. Each week, contributors share a photo which encapsulates the magic and wonder of childhood. There are some truly beautiful and inspirational photos on the website, so I'd definitely recommend having a look.
I'm a little late to the party on Living Arrows (it's week 35/52) but better late than never I suppose so here are my first 'Living Arrows' photos. We went to a park, one that is miles away from our house but we'd gone to meet a friend. Little One was having a lovely time and was being quite the cheeky lad. He can't walk yet but will now cruise along everything so was having the most fabulous time 'hiding' from me. He thought I couldn't see him behind the see-saw and he thought it was the most hilarious thing ever when I ran up and went 'boo' through the peep hole. His first ever game of hide and seek: Childhood personified.