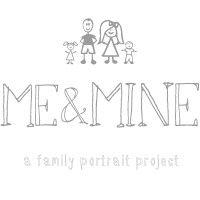 As I sit here writing this, I am glancing at the clock on my laptop and I can't actually believe it's the final day of September. Where has this month vanished to? This September has been a funny old one for me in particular, because for the first time in years my 'year' hasn't started this month. When you're at school as a student or a teacher, the year always begins in September, and since I left my teaching job in the summer, it's taken me a while to adjust to September just being another month.
We grabbed the opportunity to now be able to holiday in term time by both hands and went on our first holiday abroad with Little One. We went to Menorca and had a really super time. Little One seemed to come on in leaps and bounds while we were away. I have been loving the Menorcan sunshine and spending a whole week away as a family. I have also been enjoying using this time to think about what I really want to do as a job. I
have been looking into ways in which I can earn a living which works around family life. I have various ideas which I need to explore but I feel quite excited for what could lie ahead. Mr F has enjoyed having a week off work and eating lots of tasty Spanish food. Little One has been loving swimming and spending lots more time on his feet. He's still at the cruising stage but is eager to walk holding just one hand now.
It only feels like 2 minutes ago that we were packing to go to Menorca but literally as I have just finished ironing and putting away mounds of our holiday clothes, we are off away again at the start of October- a mini break to France to visit Little One's grandparents which we are really looking forward to.
Our family memory for September has got to be one from our holiday. This is one of us on the beach, taken using self timer, with the camera precariously balanced on a wooden beam. I was determined to get at least one half decent picture of the 3 of us on holiday and one which wasn't a selfie.