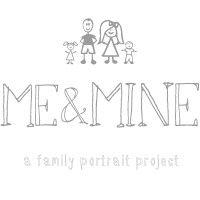 We have reached the end of yet another month and once again, I have totally been caught out and the end of the month just seems to have appeared as if from no where. October has been a bit of an itty bitty month for us and I think that's why it's just gone by in a flash. I have always loved October and the autumnal feel it brings, with the crunchy fallen leaves on the ground, crisp sunny days and cosy evenings in.
With a mini break to France at the start of the month, having both my parents over to stay over the course of 3 weeks, helping out with renovating their rental property and starting up a new greetings card business for myself, I feel like I haven't really had 5 minutes to sit and catch my breath. I love being busy though and can't wait to get properly stuck in to my new business. Little One seems to have really grown up and changed a lot this month too. He is really starting to look more like a little toddler than a baby and his cheeky little personality is really shining through.
I did my usual trick of forgetting to take a specific family photograph of the three of us this month. Most of my photos are on my iPhone and they're mostly on Little One. We rarely get a photo of the three of us together. After having a good flick through my camera and my iPhone, I did find one photo with all three of us in. It was taken whilst we were on our mini break in France.
I am cheating a little by including a couple of photos which aren't of the three of us, but which we enjoyed taking when we went on a little explore of the village by ourselves. It was so rustic and charming, with old wooden shutters over all the windows, gorgeous stone buildings with uneven pan-tiled roofs. The three of us got a few funny looks as we tried to balance our camera on an old bench by the church. We couldn't have looked more touristy and out of place if we had tried. We found a gorgeous old house with a lovely gate and steps so we cheekily sat outside and took a few quick snaps there too :)