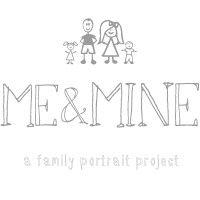 Once again we have reached the end of another month and at the risk of sounding like a broken record, I can't believe it's December in less than 2 hours. Having said that, for me, November didn't seem to fly as quickly as other months have done. I think it's because we had the excitement of Halloween, my birthday and then Bonfire night all came in quick succession at the end of October and start of November. The rest of the month has been a quiet one for us. We've been on little trips here and there to the garden centre mostly, but nothing overly exciting.
We have been loving cosy nights in and we have read so many books together as a family. We seem to have gathered a huge collection and we love reading lots of bedtime stories together, sometimes in Little One's room, sometimes on our bed. And so these photos of us reading a bedtime story together sum up the month perfectly for us. They're a bit grainy and out of focus as we took them when it was pitch black outside, but I love them for how they capture what we do every evening, always the three of us together.
I have been loving working on my new little card business and doing my first two Christmas fayres. Mr F and I have been loving sitting down in the evenings and watching endless episodes of 24 and The Apprentice (we lead exciting lives don't we?!). Little One has been enjoying his new found freedom now that he has started walking!
I hope that we will make a bit more effort in December to get out and about a bit more as a family rather than hibernate in our little house. With a trip to Bristol, a family wedding in Somerset, trips to the Leeds and Manchester Christmas markets, not to mention Christmas itself, I think we will keep ourselves pretty bust next month.