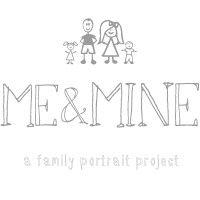 As I write this we have just seen in the New Year. I meant to get my act together and do this post ready for the last day in 2014, but between hardly being at home around Christmas, going away for 3 days for my brother's wedding after Christmas and trying to get the house in some sense of order after being away, time just seemed to pass me by.
It's been a busy but truly brilliant month and Little One seems to have come on in leaps and bounds. He always seems to thrive when we go away and always enjoys all the extra attention. He has been loving his new found freedom as a fully fledged walker, playing with his new toys, reading lots of new books and pulling decorations off the Christmas tree. Mr F has enjoyed being at home over Christmas and New Year, visiting the Leeds and Manchester Christmas markets and teaching Little One lots of new words and sounds. I have enjoyed watching Little One develop into a little toddler and catch up with my family at my brother and sister in law's magical winter wedding in Somerset.
Reflecting back on the whole year, I was on maternity leave until June and enjoyed this time so much that I decided to hand my notice in at the school where I taught. It was a difficult decision but I am so glad I did it as it has meant I have had the flexibility to explore other career options which work around Little One's two nursery days. I started my own greetings card business and am looking forward to growing this in 2015. I am also excited to see where I can take my little blog this year. I am hoping to dedicate a bit more time to it and be a bit more focused. I have loved documenting our memories, things which I might not have remembered or documented had I not been doing my blog. I can't wait to see what else 2015 has in store for the three of us.
This month we have been pretty good at taking photos of the three of us but I thought I'd share these ones of us at home with our Christmas tree. The lighting is shocking in our house so the photos are a bit grainy but they definitely capture memories of our Christmas in 2014.
I started joining in with Me and Mine in May so don't have a photo of us from each month this year but I am so glad I joined in as it's such a good way of capturing special family portraits which I probably would never get around to taking.