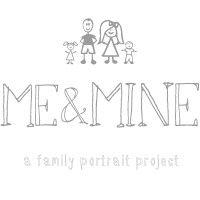 We are at the end of yet another month, and now a quarter of the way through 2015. Time still shows no signs of slowing down but I am actually quite thankful to see the back of March and move on into what I hope will be proper spring. March has been so cold and windy and we have been walking around in our winter coats. We have even had a few flurries of snow. The clocks have now gone forwards an hour and we are officially in British summer time. This means lighter evenings, going on early evening walks together, and maybe even a few al fresco dinners, if it eventually warms up a little.
March hasn't been the best of months for me and my little family. We have had a few ups and definitely some downs, we have had some smiles but sadly a lot of tears too. But if there's one thing I know about being a mummy, no matter how bad a day you're having, just seeing your little one smile or giggle or say a new word for the first time will never cease to make you smile. Little One really has been a little angel (despite starting with the toddler tantrums this month...).
We have had a pretty busy month work-wise but we have also managed to go on a few family days out this month too, which has done us the world of good. We went to the Yorkshire show ground last week to go to an event called Springtime Live. We did some crafty bits and saw some lovely baby animals. On Mother's Day, my husband organised a little surprise adventure on a steam train and to have a special Mother's Day lunch, which you can read about here. The three of us had a lot of fun and when we went for a stroll through the park, we couldn't resist taking a few photos in and amongst the gorgeous purple and yellow crocuses. I can't believe we were organised enough to get our family photo for March on the 15th of the month! We love little adventures here and there, but we love nothing more than having nice nice quiet days at home too, and have favoured these instead of just going to soft play centres all the time. We have done some baking and lots of crafty bits, including making Little One's first easter bonnet.
By the time you read this I will be flying back from a little 4 day solo trip to France. It's the first time I will have been away from Little One for longer than one night, so I am feeling a little anxious to say the least, but I'm sure it will be fine. I look forward to the coming months when we will be able to fly over there again, all three of us together.
And so what does April bring? We will be seeing our family lots hopefully, maybe going on a little trip to London and it's also Mr F's thirty-second birthday, so hopefully we will plan something nice to celebrate that.
Here is our family photo for March.
This month, I have loved:
*The sight of yellow daffodils and purple crocuses.
*Being able to hang the washing outside finally.
*My Mother's day surprise.
*Making an Easter bonnet with Little One.
*Learning more new words.
*Seeing a steam train in real life.
*Being able to chat with Little One about lots of things.
*Watching Fortitude, Suits and 24.
*Going on our steam train adventure.