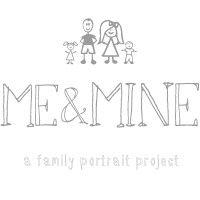 I was just asking Mr F how he would sum up our July and he said "short, busy and action packed". It barely feels like a few days ago that we returned from our holiday to France, which in fact Mr F thought had been this month. We have had a big toddler birthday party with all our NCT friends, had our first scan for baby # 2 and also had a bonanza of a weekend with family for Little One's second birthday (more about that in a later post). The weather has been pretty rubbish for July, and we haven't been able to get out having evening picnics as often as we would have liked to, but we have made the most of the days when we have had some sunshine, with lots of trips to local parks which we always enjoy. We have absolutely loved having family to stay here with us over the end of the month for LO's birthday too.
It was so exciting to finally be able to share our special news about expecting baby #2 earlier in the month as we have known for a long time and couldn't wait to finally be able to share it on here. We had lots of fun making our pregnancy announcement video together too, especially as I didn't do anything like that when I was expecting LO.
So for us, the next month is a pretty quiet one, with no weekend singing commitments for Mr F and no swimming lessons until September. We do have a very exciting moment in mid-August which we cannot wait for and possibly a trip to London is on the cards too, as I'd love to take LO down to see the sights and our family down there.
I was looking through my photos from Little One's birthday weekend and we hardly got any of the three of us on his birthday, but we did get these from outside our house when we were playing with his special birthday balloon (which later escaped and floated into the sky...)
This month, I have been loving:
•Seeing baby #2 on our first scan
•Buying lots of presents for Little One
•Celebrating Little One's 2nd birthday
•Hearing baby's heartbeat
Little One has been loving:
•The rides at Sundown Adventure Land on his birthday
•Seeing all his family and getting lots of attention
•Opening cards and presents
•Playing with all his new toys
•Eating four birthday cakes
•Having an excuse to play with lots of new toys
•Spending time with family
•Eating home grown produce
•Football pre-season friendlies